Music Lawyer
Text Book Author
Podcast broadcaster
Recording Artist and Record Producer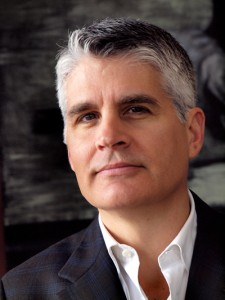 My law practice is focused on music and technology related matters.
I majored in English Literature at the University of Toronto prior to moving to Vancouver to earn a law degree at The University of British Columbia. I was called to the Ontario Bar in 1990.
My legal career has been divided between private law practice and in-house counsel for music companies giving me a balanced, insider's perspective on all legal and business affairs issues that may confront musicians. From 1990 to 1993 I was a litigator at Pacey, Deacon, Spears and Fedson in Toronto making regular court appearances on behalf of commercial and corporate clients all the while developing a clientele of recording artists. From 1993 to 1994 I was head of Business and Legal Affairs for EMI Music Publishing Canada. From 1994 to 1997 I returned to private practice at the entertainment law firm of Paul Sanderson & Associates. From 1997 to 1999 I was head of Business and Legal Affairs for TMP – The Music Publisher which was the music division of Alliance Atlantis Communications, Canada's largest film and television production company. From 1999 to 2001 I was President and head of A&R of Song Publishing Inc., then Canada's largest independent music publisher.
I have a wide realm of experience in the music business and this includes negotiating and drafting of all manner of music agreements such as recording contracts, music publishing contracts, film and TV composer contracts and management contracts in Canada, the US, Europe and Japan.  I have advised musicians and music industry executives on career development both domestically and internationally.  I have acted as a liaison in placing music with record companies, music publishers, film and television productions, video games and other multi-media devices.  While it was in operation, I was a co-owner of and chief negotiator for Canada's premier heavy music record label Distort and its sub-label Dine Alone Records.  These labels had huge success with artists like Alexisonfire (3 Platinum Records in Canada), City and Colour (1 Platinum Record in Canada) and Cancer Bats.
I am a co-author of two leading legal text books: Entertainment Law in Canada  (LexisNexis Canada) and Canadian Forms and Precedents: Information Technology & Entertainment (LexisNexis Canada). I have also published academic material in the Intellectual Property Journal (Canada). I was a rock critic and record reviewer for The Georgia Straight and Discorder in Vancouver and for Smash Magazine and Network Magazine in Toronto.
I appear, regularly, as a panelist or moderator, at various music industry conferences including the Amsterdam Dance Event (The Netherlands), The International Music Summit Ibiza (Spain), the Winter Music Conference (Miami), The Alberta Electronic Music Conference (Calgary) and MUTEK (Montreal).  I have also lectured academically on music business matters at The Harris Institute and Trebas Institute in Toronto. As well, I have served as television cultural commentator on CBC Newsworld and various internet radio shows.
My professional memberships include The Law Society of Ontario and SOCAN.
My podcast on music business affairs matters is an industry first and is easily acquired by searching "Mark Quail" or "Music Law" in the podcast section of the iTunes Store.
I was the Executive Producer for six records released by Great Lakes Records, the Ultra Sonic Mix Vol. 1 compilation on MK-Ultra Records and on the original motion picture soundtrack album for the Academy Award nominated film The Sweet Hereafter (Virgin Music). I produce electronic music for Secret Weapon Records in Canada and have had music released on DJ-Sets Records (Germany), Third Ear (Japan/Europe), Deep Tip Records (Canada), Frequenza (Italy), Dumb Unit (Canada), LETS Techno (Italy) and Black Nation Records (USA).